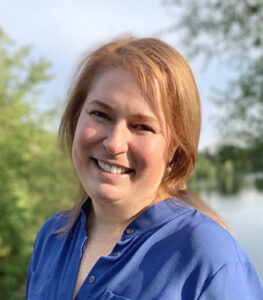 First, I'd like you to know the following things about me: I'm the Executive Director of the Acton Food Pantry; I'm a long-time civil rights activist; and I attended Newton South High School and so did my 2 children.
I love Newton. This is where I grew up, and the place where my husband and I have chosen to raise our family.  Serving on the City Council will allow me to continue to give back to our community.  I have a long history of community advocacy in Newton, from co-founding community organizations like Friends of Newton Centre, historic preservation efforts such as working to save the former Newton Centre Library from privatization, helping our high school musicians save the NSHS Jazz program, helping our elementary schools students save the strings programming, co-organizing the Ukraine Peace Rally at City Hall, running a pandemic fundraiser, Signs of Gratitude, to raise money for the Newton relief efforts,  to highlighting food insecurity in our community through a free community dinner, Newton Eats. I am running because I love Newton and have always been committed to our community. I was born here and raised here, I've spent almost 40 years in this great city and I wouldn't have raised my family anywhere else. Some of the issues I care about and have contributed tirelessly to are:
• Fighting to make sure our schools remain competitive and the best in the state,
• Supporting vibrant village centers through transparent, collaborative representation and data-driven, fiscally responsible leadership,
• Protecting our green and open spaces, and enforcing our commitment to a cleaner future through advocating for policies like reducing emissions and fostering more bike lanes,
• Protecting our green and open spaces, and enforcing our commitment to a cleaner future through advocating for policies like reducing emissions and fostering more bike lanes,
• Defending Newton's arts programs from cuts and losses, working hand in hand with other concerned residents,
• and taking care of each other and our community, through the good times but also the bad.
I know this city. I know how to navigate City Hall. And I know I will be a tireless advocate for the people of Ward 6. I will lead by listening and acting in the best interests of our neighborhoods. Our city faces an incredible deal of change in the near future, and much of that change is happening right here in Ward 6. As your Ward 6 City Councilor, I look forward to helping residents and working to make Newton an even better place in which to live and work.
My mother bought our home, a two-family in Newton Centre, in 1970. I attended  Temple Emanuel Pre-school (my family are still members), Mason Rice Elementary, Brown Middle School, and Newton South High School. After putting myself through UMass Amherst I moved to England to serve as the first Executive Director of the newly formed Youth against Racism in Europe, which was formed to combat instances of racist violence that were being perpetrated by neo-Nazi groups against Black and brown people. I worked especially closely with the Bangladeshi community in East London.
After nearly a decade in England I returned to Newton where my husband Ken and I have raised our two kids. Shoshi graduated from Newton South and is a rising senior at Bowdoin College, and Ari just graduated from Newton South and will be a freshman at Columbia University this fall.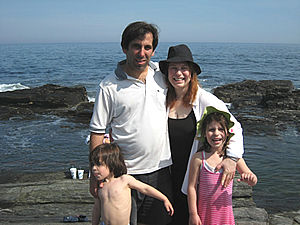 After returning to the U.S. I served in leadership positions in both the for-profit and non-profit sectors: founded three small businesses, worked as VP of Marketing for Management Roundtable, and as the Executive Director of the Responsible Retailing Forum. I am currently the Executive Director of the Acton Food Pantry in Acton, MA where I help in the fight against food and housing insecurity.
I am an active volunteer in our community: 
Co-founder of the Signs of Gratitude project that raised over $5,000 for Newton Pandemic relief funds
Co-founder Friends of Newton Centre
Board member of the Massachusetts Addiction Prevention Alliance (MAPA), which provides resources and advocates for sound drug and alcohol policies to protect the health and well-being of youth
Member Newton Centre Task Force (appointed by then Mayor Cohen) and co-authored the Final Report.
Served on the committee to evaluate proposals for 1294 Centre Street (the former Newton Centre Branch Library); urged city leadership to return the building to public use rather than privatize it.
Oversaw the acquisition and care of the Artful Piano on the Newton Centre green (during a City hiatus from the program).
Helped lead efforts to improve traffic flow at the intersection of Nahanton and Winchester Streets, leading up to Wells Avenue and the JCC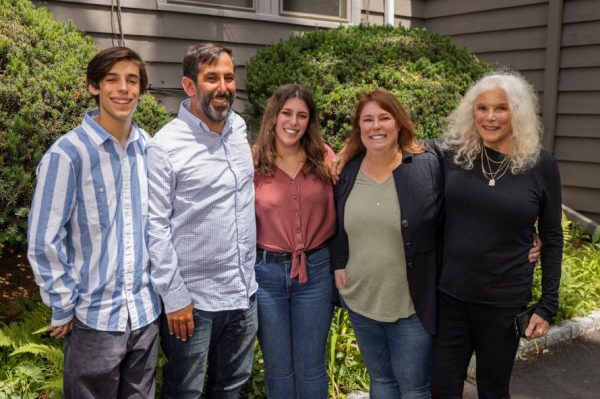 Stay in touch!
Sign up to recieve news from Lisa Gordon.
A Collaborative Voice for All Newton Residents